A personal story on wanting – meditation on addiction
Four years ago I discovered Tara Brach's RAIN meditation. It is not an exaggeration to say that it changed my life. Since then, I have read all of her books; have listened to hundreds of her podcasts; practiced daily; presented the meditation to my yoga students in Berlin and applied it to better understanding my daughter's emotional world.
RAIN is a meditation that guides you through an emotion rather than around an emotion. RAIN is an acronym and each letter stands for a step to follow as you meditate:
R is for Recognize what you are feeling.
A is for Allow the feeling to be here as it is.
I is for Investigate where the feeling is in your body (this is

not

a mental investigation as to why this feeling is here).
N is for Nurture the hurting place.
If you want to get to know this meditation I highly recommend that you check out Tara Brach's RAIN resource page.
What are my addictions?
When I was reading Tara's Radical Acceptance I stumbled upon a chapter called "RAIN on Wanting". This chapter was dedicated to how to use RAIN meditation on addiction and addictive behaviors. It got me thinking about if I have any addictive behaviors myself. The only thing I came up with that may be problematic was that I go through periods of time where I get totally wrapped in watching a series on Netflix. This is not constant and I still go to work and parent lovingly so I have never considered it to be an addiction. On the other hand, when I go through this it sometimes feel like I can not break the spell.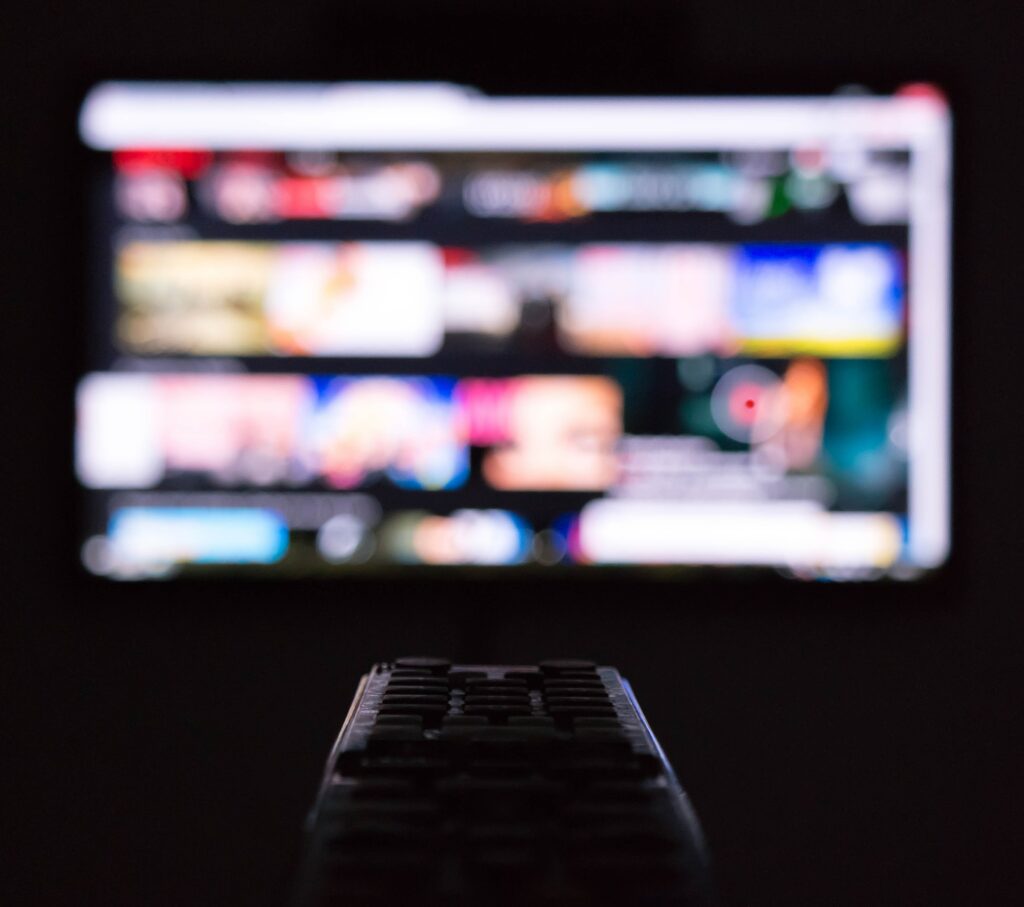 … when I go through this it sometimes feels like I can not break the spell.
Can series watching be an addiction?
Is this really a problem? Could it be an addiction? I sway between two poles when I think of this. On the one hand, I believe in the power of stories. It can be an art form of both entertainment but also (when watching something of quality) self discovery and empathy. Being put into another person's shoes, living through the lens of their eyes, and opening yourself to other point of views carries beautiful transformative power. On the other hand, series watching also has an addictive sort of power to it. I feel that there are so many other things I could do in the evenings. Things that I equally love, such as listening to or playing music, drawing, singing or talking to a friend on the phone. Unfortunately, I often feel too tired to do any of these at the end of the day and turn to TV as a passive form of entertainment ending up to be my default choice.
Have you ever meditated on the feeling of wanting?
One thing that I realized as I pondered on these thoughts, was that I never ever have simply sat with the feeling of "wanting tv". When this feeling of wanting arises there are two possible extremes that I react with. I either give in to it (turn on Netflix) or I come down very strongly on myself for having it (no! You have to work in the morning! And one episode will lead to another! And no, this is just not an option right now so stop feeling it!). Both the meditation world, as much as the psychological world, say that sitting with a feeling is important. This is something that I definitely practice a lot with other feelings in my life through RAIN and other techniques. So it was a big surprise for me to realize that there is one feeling – the feeling of wanting TV- that I have not sat with. I always react swiftly to it and never allow it to be. I either immediately act on it or push it away. What would bringing the RAIN meditation on addiction be like?
So I thought that next time the feeling arises I will pause and practice RAIN on wanting. I was curious to see if this would be helpful or give me new insights on the way I approach the subject. On Part 2 of this blog I will outline what happened during the meditation session. But till then, maybe some readers want to try out RAIN on Wanting on their own?
I am very interested to hear your experience.
About the author:
Pinelopi specializes in Hatha Yoga. Her yoga Kreuzberg Berlin classes are open for and welcoming to beginners. She offers Berlin business yoga, private yoga classes for people struggling with chronic pain, yoga courses, retreats and workshops. She is currently deepening her knowledge through Leslie Kaminoff's Yoga Anatomy course and training to become an Alexander Technique teacher.