Welcome to our online collection of yoga meditation! We offer these guided visualizations with the intention of helping you relax, sleep better, feel more alert, know yourself more deeply and generally improve your quality of life.
What is stored on this page?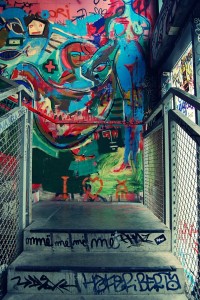 This page houses our collection of audio files, recorded at our studio for yoga in Berlin Kreuzberg. Each file contains a different guided relaxation, and each relaxation has a different theme or concept behind it. The relaxations are written/created/reworked and delivered by an English Yoga Berlin teacher. The ideas and the images are inspired by a variety of sources: our teachers, our dreams, the art and music to which we are exposed and, of course, the relationships, challenges and lessons that are part of teaching yoga and meditation!
These relaxations are licensed via a Creative Commons Attribution-NonCommercial License. That means that we would be very happy if you can share them with friends and family, or adapt them for your own use! We ask only that you attribute the recordings to their source, and that they not be used commercially (ie, not be used to make money).
How to Use These Relaxations…
Before listening, we suggest that you spend 30min doing some gentle Yoga asana of your choice. This will help release tension from your body and deepen your breathing and concentration. Some relaxing Pranayama, such as Anuloma Viloma or Bee Breath, will also be helpful. If you have trouble with visualization, we suggest 10min of Tratak beforehand, to sharpen the visualization skills and help clear the mind.
When you feel ready to listen, we suggest lying comfortably on your back (or on your side, especially if you are pregnant!). You can also sit upright in a chair, if this is more comfortable. Please make sure you feel warm and comfortable, so that you won't have to move during the relaxation.
If you want to learn more about these techniques, you can read more about Yoga Nidra, here and here.
If you are a regular English Yoga Berlin student, you can access our password-protected database of relaxations here.
If you are not an English Yoga Berlin student, you can access our selection of free relaxations here.
**Please note that the audio files only work if you have a Flash plug-in and Javascript enabled.
Enjoy!