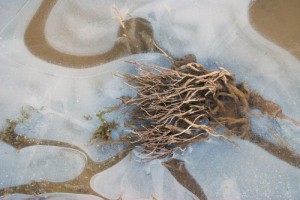 ……………………………………………….
"When there's snow on the ground, I like to pretend I'm walking on clouds."
-Takayuki Ikkaku, Arisa Hosaka and Toshihiro Kawabata (Animal Crossing: Wild World, 2005)
As the days grow colder and shorter, and the pandemic lockdowns continue, yoga is a great way to keep yourself active and take care of your mental health. At English Yoga Berlin, we are continuing our classes online through the cold winter months and the hard lockdown that has just now been implemented in Berlin. The benefit of having live yoga classes online is that they are available for anyone around the world! Check out our schedule for a suitable time. Please note that we will be closed for one week during the Christmas holidays.
Give the Gift of Yoga
At a loss for a festive gift? Do you know someone close to you who would like to try yoga? Our gift cards can also be used for our online yoga classes. You can order a yoga gift card here. Each card is individually printed and sent by post if you wish, or can be sent by email.
New Year, New World?
As the year comes to a close, we can probably all agree that 2020 was a challenging one for all of us around the globe. In some ways it brought us closer together, with this shared experience of a common enemy, the coronavirus. But it also divided us – revealing the glaring rift between rich and poor, those with access to health care, and those without. With a clear emphasis that climate change was the main cause, let's hope this will wake up our world leaders to bring us the change we need to see for our future generations! Let's work for a better world together in 2021!
Happy holidays and happy new year to all!
---
At English Yoga Berlin, we offer Hatha Yoga classes with Pinelopi and Vinyasa yoga with Juli. Our yoga Kreuzberg Berlin classes are open for and welcome to beginners, as well as people struggling with chronic pain. We also offer Berlin business yoga, and private yoga classes, as well as queer and trans prioritized community classes.