This workshop has been cancelled for precautionary reasons. We will reschedule it when our collective health allows!
We are hosting two beautiful Berlin mantra singing workshops with Inga Thórsdóttir!
"Through the voice and into the heart"
We warmly invite you to come to guided mantra singing workshops at English Yoga Berlin. Singing mantras is a tool for connection, healing, and lightening of our hearts. A way of freeing our thoughts and coming back to ourselves.
When:
Friday March 27th, 2020 19.00-21.00
Saturday March 28th, 2020 19.00 -21.00
Where:
our English Kreuzberg Yoga studio.
Mats, blankets, tea, cookies, blocks and chairs (for those who need them) are provided for at the studio.
Who is this workshop for:
This workshop is open to all people who like to sing (or listen), to meditate, practice yoga, or simply want to experience something new. Everyone is welcomed.
What does the workshop consist of:
Inga will guide us into an interactive mantra singing session with her harmonium. She will explain to us the meanings and intentions behind each mantra as we sing "through the voice and into the heart".
About the teacher: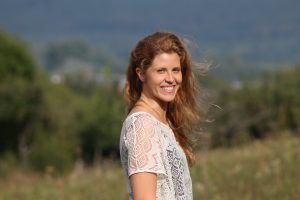 Inga Thórsdóttir is an Icelandic musician, born and raised in Reykjavik. In 2007 she moved to Freiburg im Breisgau to study piano. Since then she has lived in Germany, teaching piano, doing yoga and training in Alexander Technique and organizing events related to yoga and music. She got to know mantra singing during a yoga teacher training in Bali and since then she has offered regular mantra concerts. She also travels with Yoga Böttcher to yoga festivals and other events.  Soon she will also sing mantras on stage with Deva Premal and Miet. Inga loves to sing from the heart and take people on a heart-opening mantra trip!
Price:
25 Euro for one two hour workshop
Early registration discount: 5 € discount if you register before February 1st, 2020. The workshop is refundable unless cancellation occurs later than March 7th, 2020 after which 50% refund.  Space is limited so register early before the spots fill up!
If you are interested in participating, please contact Sibylle at:
At English Yoga Berlin, we offer Hatha Yoga classes with Pinelopi and Vinyasa yoga with Juli. Our yoga Kreuzberg Berlin classes are open for and welcome to beginners. We also offer Berlin business yoga, and private yoga classes, as well as queer and trans prioritized community classes.