We are freelance yoga teachers that offer different styles of yoga.
Yoga Berlin Kreuzberg Prices at the studio or online…
*Please note that our Payment Policies have been updated and payment should occur upfront before the class, thank you!
For workshop and special event pricing, please see the individual event's page.
For Private Yoga lessons click here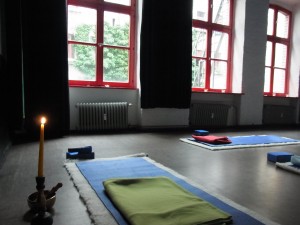 See our Payment Policies
Learn about the Payment Options for Lower Income People
Find our yoga Kreuzberg Studio.
We are committed to providing accessible and high quality yoga classes. Our yoga school in Berlin also offers private classes, business yoga, workshops, and yoga for special events.
Gift certificates  are also available.