A two-part online workshop that brings important tips for employees working from home and in hybrid work environments
Ergonomic Home Office Workshop Benefits :
teaches healthy computer habits
implementing these changes reduces back pain and increases productivity
prevents unnecessary stress and injury
teaches how to work in creative ways avoiding repetitive movements over long periods of time
reduces frustration from poor ergonomics
improves work awareness
teaches wrist care and ergonomic typing
teaches about the importance of eye care and how to implement it
gives many creative ideas on how to set up the office with reduced costs
Why give this workshop?
I have given many business yoga classes that help employees reduce stress, stretch out stiff muscles and improve their breathing. Although these classes have been very valuable, I started to realize they were not enough. As soon as employees return to their desks the "hunched over habits" take over and the muscles stiffen up within two to three days, restricting their breathing, and decreasing their sense of well-being. Whats more, working conditions worsened as the pandemic forced many people to move to hybrid work and home offices. As a result, I developed this ergonomic home office workshop to help employees understand how to create healthy computer habits and to give many creative ideas of how to set up their home office.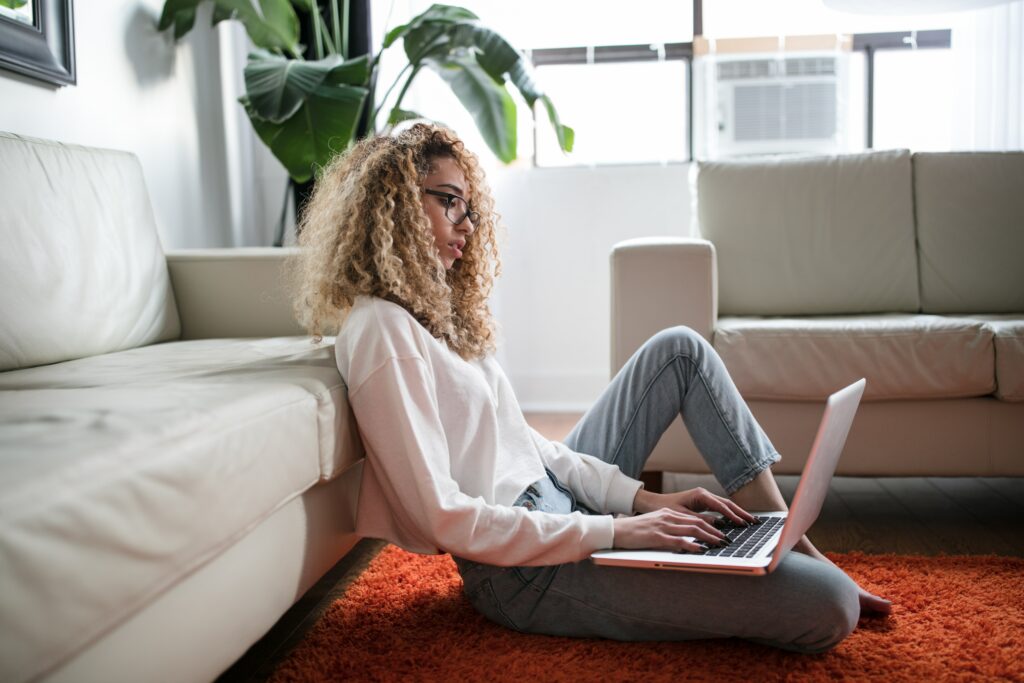 …. as soon as employees return to their desks the "hunched over habits" take over and the muscles stiffen up within two to three days, restricting their breathing, and decreasing their sense of well-being.
In this two-part workshop, we look at all aspects of how to set up an ergonomic home office. I present working practices that provide good health and an increase of productivity. We look into the basics of posture, as well as back, wrist and eye care. We also explore the proportion of working while sitting, standing and walking; and the quality and frequency of our breaks. Furthermore, we examine the infrastructure used, such as the height of the table, chair, monitor, type of keyboard and mouse. The suggestions of how to improve office infrastructure include a diverse range from DIY ideas or cheap props to a glimpse of what is available on the market. The workshop is given via ZOOM and includes both mindfulness and practical exercises, as well as a short stretching session.
For Who:
This workshop is for all businesses that are interested in improving their employees' work health and safety. Employees do not need to have any yoga or mindfulness experience to participate. Likewise, employees do not need to have any fancy office equipment at home. The workshop is designed to help employees create a better working environment starting from exactly where they are. It is limited to 50 participants.
Workshop Details:
This two part workshop is given on two separate days so that employees have time to integrate the information.
PART ONE: posture, infrastructure, quality of breaks (1 hour and 10 minutes long)
PART TWO: wrist care, eye care, general environment, questions (1 hour and 10 minutes long)
At the end of the workshop, employees receive detailed notes summarizing what we covered in the workshop with many links so that they can do further research on their particular office issue.
Corporate Base Rates:
The corporate base rates for the two part workshop are the following:
350 Euro for the entire workshop for a group up to 12 people
+ 5 Euro for each additional person
About the teacher: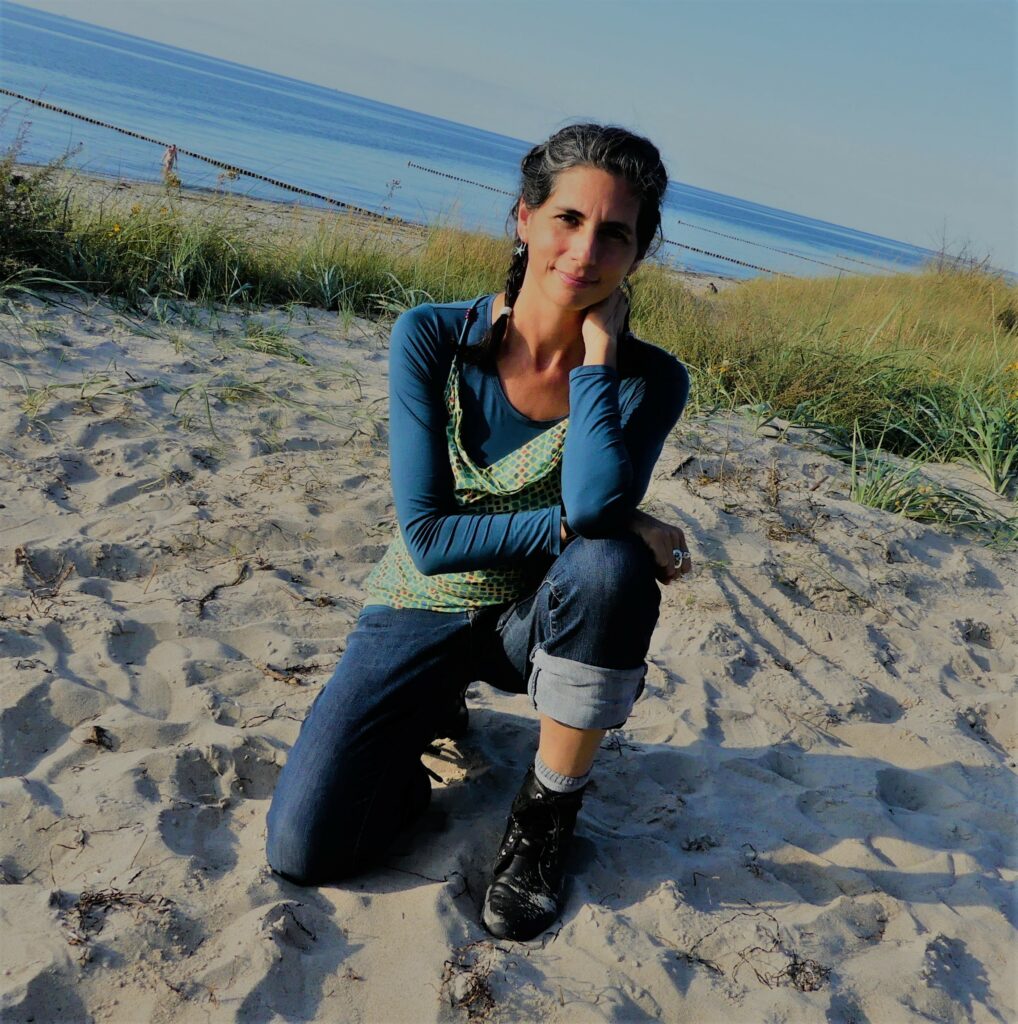 Beginning her yoga journey in 1999, Pinelopi completed a 600 hour Hatha Yoga Teacher and Vedantic Philosophy Training course over a period of two years in Valencia, Spain. For over a decade, she has worked as a full-time yoga teacher in Spain and in 2010 she founded English Yoga Berlin.
She, then, deepened her knowledge through studying Yoga Anatomy with Leslie Kaminoff . Meanwhile, she also studied with David Moore and attended several of his "Injury-free yoga" workshops of how to apply the Alexander Technique postural alignment to yoga poses.
Currently she is in her third and final year of studying with Jorg Asshof to become an Alexander Technique teacher.
Her ergonomic consultations are based on her knowledge of anatomy, alignment through the Alexander Technique, and a deep understanding of the body and mind's needs through yoga.
Her meditation philosophy is deeply inspired by Tara Brach and especially the RAIN meditation.
Request the Workshop for your company:
Please write an email to discuss further details and dates for your company.
Read testimonials from people and businesses who have already received the workshop.
Learn more about:
business yoga package with ergonomic consultations
the benefits of yoga in the workplace
what is the best time to offer yoga at your workplace?
Pinelopi's Corporate References