Yoga for business brings many well documented benefits to the workplace!
increases energy, clarity and focus

reduces stress and illness
improves overall efficiency and productivity
reduces anxiety and irritability
improves morale and team-spirit
increases core strength, for better posture and more concentration.
We offer businesses Hatha Yoga with Pinelopi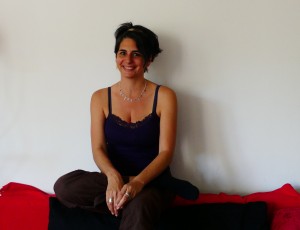 Pinelopi loves teaching business yoga! Through the continuity of a weekly class, she gets to know your employees, offering adjustments and customized classes to fit to their specific needs. Special classes  include jaw/tension relief, hand/ wrist care, and how to maintain good posture – counteracting the problems of the modern work life. Her teaching method combined with the beautiful practice of Hatha Yoga has prevented MANY cases of burn out!
Pinelopi knows that everyone comes with a different story and has different body limits. She is able to juggle different people's needs so that everyone feels simultaneously challenged and safe. Every class ends with relaxation and visualization techniques that help to significantly reduce stress in the workplace. She tries to bring her students to a space where there is "alertness without tension, relaxation without dullness", increasing both a sense of wellbeing and productivity.
Office Yoga with Pinelopi was one of the best extra-curricular things our company offered its' employees. We had a chat with Pinelopi before we started the sessions and I appreciated very much her flexibility and willingness to adapt and adjust the sessions to our needs. So we devised a schedule that was really fitted to the level of yoga knowledge of the group as well as the focus points we wanted to work on.

Having yoga at work on a weekly basis turned into the social talking point of the company as well as a very effective team bonding exercise. Pinelopi's yoga teaching style is gentle and exactly what we needed after a stressful day at work. My favorite part was the guided relaxation at the end of each session. Pinelopi was great to work with and I would not hesitate to recommend her to anyone looking to offer office yoga to their employees.

Maria Relaki,
Office or Conference
We offer business yoga classes anywhere you need them.  Classes can take place in your office conference room, at desks, or at your next professional conference in hotel space or other location. The English Yoga Berlin studio can also be rented out specifically for your needs.
Corporate Base Rates:
100 €/hr class for up to 12 people
+ 5 € for each additional person
+ 1 € for each yoga mat
+ taxi fare (when transporting rented out mats)
To schedule a try-out class or to inquire about conference rates and availability, please get in touch!
Book a class:
pinelopi (at) englishyogaberlin (dot) com
 Did you know? Every company in Germany can invest up to 500€ per employee per year on yoga classes as a tax-deductible cost (EStG, § 3 Nr. 34).
Learn more about: