The whole world has been affected, we're all in this together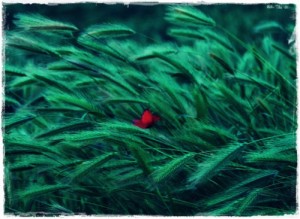 The COVID-19 pandemic has revealed some unexpected things about our society. In the past, when we've imagined through films or literature what the world would look like during a viral outbreak, the current situation is not one we've anticipated, one where (unless you're a medical worker, caregiver, garbage collector, cleaner, bus driver, grocery store clerk, or work in food service or production) most of us are asked to stay home. Those of us with the privilege of comfortable, safe homes, clean running water and access to grocery stores can easily do that. But the crisis is also showing more clearly the inequalities around the world, that most of us live in cramped quarters, abusive home situations, unsanitary conditions, or don't have access to clean water, a roof over our heads, or are incarcerated. It also clearly shows which demographics have access to proper healthcare. Nobody is as of yet immune to the virus, but we have different positions from which to fight it. In all of this it's hard to keep calm in times of uncertainty.
Other epidemics in the past have been isolated to smaller parts of the world, but this is the first one that has spread worldwide. Our world has gotten smaller through international travel, dwindling habitats for wild animals, mass production of food and worldwide shipping. All of this has increased and sped-up human contact. One of my favourite guided relaxations includes a visualization of how we're all connected through the earth, the animals, plants and each other: the butterfly effect. But thinking about all that inter-connection right now, when we're supposed to be apart from each other feels counterintuitive. So I've been avoiding this visualization these days. But it's also rewarding to see how neighbours are looking out for each other more, like buying groceries for those more vulnerable or wearing masks in public places to reduce the risk of asymptomatic infection. It shows that people are actually acknowledging our inter-connection.
Panic is about things we cannot control
Even for those with the privilege to work from a safe, comfortable home, and with loved ones nearby, there is still a lot of uncertainty about what the future will hold. Going out to the grocery store and wondering if you've touched your face while standing in line, or whether you've cleaned your vegetables properly can cause a panic attack. Our enemy is microscopic. We don't know when it will hit, if it has hit, or if we or those we love will succumb to it. We also don't know what it means for our society and how we will interact once this pandemic is over, how long it will last, or even if it will end. Who will we be once it is over? How will it change us? What new behaviours will we have to take on in the future? Will everyone go out with face masks and latex gloves? How will we go to events while maintaining distance? What about flights and cramped long-distance bus rides? What about our jobs?
The future is never something that we could ever predict, but there are certain things we can usually count on that will most likely be there tomorrow or a week from now. With the corona times as they are, our normal everyday routine has been disrupted, and there is the feeling that our support system has been pulled out from under us. This is a panic-inducing scenario. Those who didn't already have anxiety or panic attacks before this will now know what it's like for those who have that as a regular experience. One thing we can do to manage it is to learn to observe the things we have control over, acknowledge what support we do have right here and now in the present, and act mindfully. Here's a non-exhaustive list of some tips that can help with keeping calm in times of uncertainty, some of which may work for some, but not others, take care of what you can manage yourself right now:
Meditation or guided relaxation
Listening to Sound Healing music
Breathing techniques, such as the Bee Breath during Pinelopi's grounding sessions
Practicing yoga, Qi Gong or other calming movement practices
Practicing mindfulness as you walk, noticing your feet on the ground
Chewing food slowly, being mindful and grateful for the food you have available
Taking control of the things you can right now – plant a garden, dive into a new project
Joining a new streaming platform and binge watching obscure movies
Being there for others, helping a neighbour, supporting a friend
Reading about how to overthrow capitalism and planning actions to help re-build a future world
…. What are your strategies to remain calm in times of uncertainty? … post in the comments below …
---
At English Yoga Berlin, we offer Hatha Yoga classes with Pinelopi and Vinyasa yoga with Juli. Our yoga Kreuzberg Berlin classes are open for and welcome to beginners, as well as people struggling with chronic pain. We also offer Berlin business yoga, and private yoga classes, as well as queer and trans prioritized community classes. We are currently offering all of our yoga classes live online. See our schedule for more info.