Since the pandemic lock downs, people have been suffering more and more from bad "home officing". Unfortunately, the conditions at home are not always adequate to spend 8 hours in front of a computer. In addition, computers entered our lives at full speed, but lessons on computer health have somehow not made it to the table. This is why I created this workshop on "How to set up an ergonomic home office" for businesses and the general public. In this workshop we explore how to better computer work-conditions. Furthermore, we explore the basics of computer health. If you, too, wish to request this workshop for your business or for the general public, please get in touch! Since this workshop is given online, you can request it from any country in the world.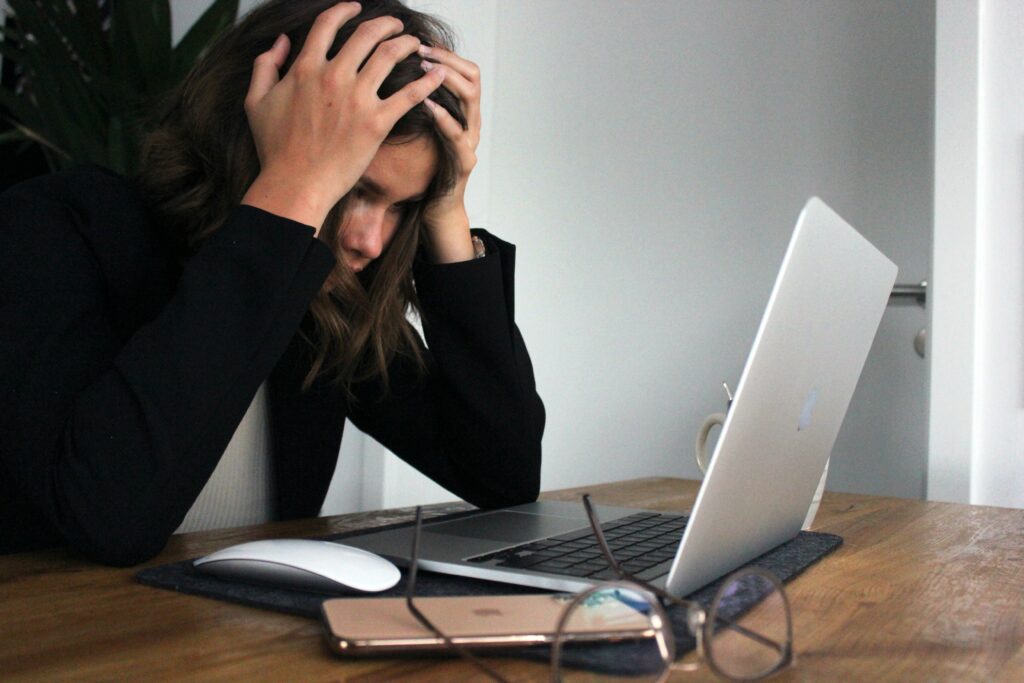 Computers entered our lives at full speed, but lessons on computer health have somehow not made it to the table….
Here are some testimonials from the ergonomic home office workshop:
Ava Hegedus – Head of Culture and Workplace at Uberall GmbH :
We offer a variety of health and wellness workshops for our 400 employees around the world. This session got the most engagement and positive feedback of everything we've done this year. Pinelopi goes way beyond the typical 'keep your elbows at 90 degrees'. She offered practical tips, unbiased product recommendations and plenty of hacks for people who don't want to spend a lot of money on their home office. I would highly recommend this course to any company that wants to support the well being of their remote and hybrid teams.
Testimonials from RAISIN GmbH employees:
Easy to follow. Immediately noticed the impact of the infrastructure on my posture.
Great topic, wonderful trainer, good and practical tips.
Very practical tips for low budget home office.
Very understanding about the issues different people face. In addition, very relevant for working from home.
The examples and how she decided to set up the office on the spot were nice, because we could follow more easily instead of doing it later on our own (wherein we might forget things already).
The trainer provided a complete overview of how to best prepare your home office for better posture/ergonomics at home.
Testimonial from Patrick Kennedy, Head of Communications at WIR MACHEN DAS.
We all enjoyed Pinelopi's workshop so much! Many of us have been having problems sitting daily in front of our computers for prolonged amounts of time – without really knowing what to do about them. Pinelopi showed us how to adopt a more mindful and therefore healthier attitude working at our desks, nonetheless still giving us a lot of very pragmatic tips and tools. "We were not taught as children about computer health. We were just given a computer and told 'work with it!'… and we have developed many strong habits since," was one of her phrases that stuck with me. She took a lot of time to answer all our questions and gave us very good advice. We all very much appreciated her pleasant, friendly and humorous way of teaching and we can all fully recommend this workshop!
Testimonials from workshop participants :
This workshop has been like no other online workshop I attended (and that's many!) – it is interactive, includes movement and provides a really clear, simple and practical overview about the sometimes minor changes one can make to design a healthier home office environment. I believe anyone can benefit from it, regardless of their physical condition. I personally learned and already implemented a lot and can highly recommend it.
Great and important work! Even though I experimented with this subject for a long time on my own, there was a lot of new detailed information and a nice exchange. I can recommend this to everyone!
very interesting, high quality content and teaching, very useful and motivating.
Felt the benefits immediately after implementing just the first changes.
Very nice flow of explaining & showing & exercises and a very friendly atmosphere! I loved the performance of the different curves-gone-offroad-postures
Much more aware of the importance of taking care of my eyes now!
About the teacher: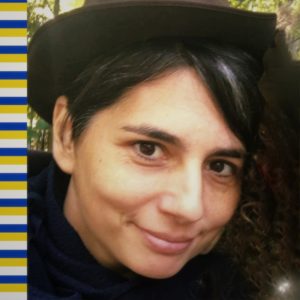 Beginning her yoga journey in 1999, Pinelopi completed a 600 hour Hatha Yoga Teacher and Vedantic Philosophy Training course over a period of two years in Valencia, Spain. For over a decade, she has worked as a full-time yoga teacher in Spain and in 2010 she founded English Yoga Berlin.
She, then, deepened her knowledge through studying Yoga Anatomy with Leslie Kaminoff . Meanwhile, she also studied with David Moore and attended several of his "Injury-free yoga" workshops of how to apply the Alexander Technique postural alignment to yoga poses.
Currently she is in her third and final year of studying with Jorg Asshof to become an Alexander Technique teacher.
Her ergonomic consultations are based on her knowledge of anatomy, postural alignment through the Alexander Technique, and a deep understanding of the body and mind's needs through yoga.
Her workshops and retreats are inspired by Tara Brach's teachings.