Yoga is more than just yoga poses. In the classical tradition there are eight aspects of yoga, of which the first are cleansing processes: methods to remove toxins and sluggishness from the body's organs. In sanskrit, this branch of yoga is called Shatkarma (Shat = six and Karma = processes) and, as its name implies, they are six in number. In anticipation of our Spring Cleaning Workshop, we bring you a brief description of each of the Shatkarma.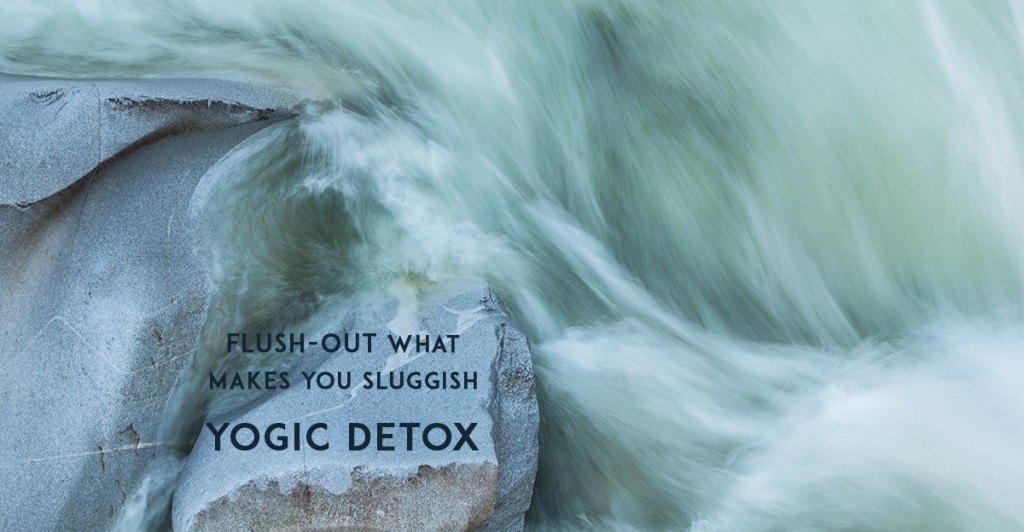 1) Neti: Jala Neti, the process of rinsing the nose with salt water, is very popular today. It is widely recommended by doctors, and you can find Neti pots in most large pharmacies and grocery stores. Another variation, Sutra Neti, uses a waxed string for the same purpose.
2) Dhauti: This is the collective name of several methods used to cleanse the entire gastrointestinal tract, from the mouth to the anus. Some of these techniques also cleanse the respiratory system and remove bacteria from the eyes, nose and ears. One of the most important of these methods is Shankhaprakshalana, the intestinal cleanse.
3) Nauli: A powerful practice  where one massages all the internal organs, stimulating the digestion, balancing the endocrine system, increasing enenergy and activating the body's natural detoxifying mechanisms.
4) Basti: A technique for washing and strenghtening the colon. It removes excess bacteria, stool and gas from the lower intestines.
5) Kapalbhati: This is both a Shatkarma and a Pranayama (breathing technique). Kapal means Cranium or Forehead and Bhati means Light or Splendour. Kapalbhati is translated as "Frontal Brain Cleaning" and is a technique for invigorating the whole brain. This is achieved through a physiological connection between the breath and the cerebrospinal fluid.
6) Trataka: Steadily gazing on one point. It relieves eye ailments, making the eyes clear and bright. It also improves a whole range of physiological and mental functions. Used in the treatment of insomnia, depression and anxiety, Trataka improves the memory and concentration. In our classes, we practice Trataka on a candle flame, but virtually anything can be used as the object of concentration.
The Shatkarma are simple enough to practice, and there is a wealth of information on the internet, both in English and in German, but most of these practices should definitely not be attempted without the guidance of a qualified teacher. We at English Yoga Berlin have been teaching these methods at regular two-day workshops where you can learn the most important methods from each group.