An online workshop with important tips for employees working from home and in hybrid work environments
Ergonomic Home Office Workshop Benefits :
reduces back pain
demonstrates diy/cheap changes to office infrastructure
prevents repetitive stress injuries
uncovers/improves typing habits
improves eye care health
explores work breaks' efficiency
Testimonials:
We offer a variety of health and wellness workshops and this session got the most engagement and positive feedback this year! Pinelopi goes way beyond the 'typical' and offers practical tips, unbiased product recommendations and plenty of hacks for people who don't want to spend a lot of money on their home office. Highly recommended!
Ava Hegedus – Head of Culture and Workplace at Uberall GmbH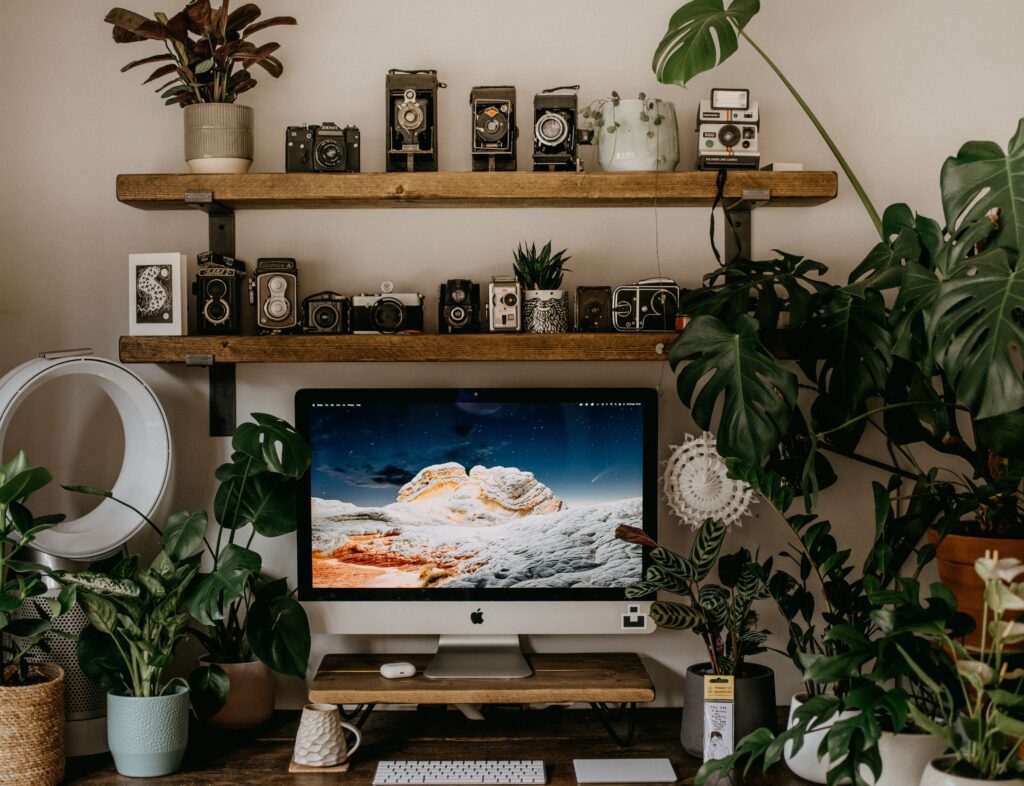 Workshop Details:
This workshop is given in two sessions, each an hour and ten minutes long, recommended between a day and two weeks apart.
SESSION ONE: posture, infrastructure, quality of breaks, short stretching session
SESSION TWO: wrist care, eye care, general environment, questions
After the workshop, employees receive a detailed summary to customize their home office
Schedule and Pricing:
There is limited workshop availability.
350 Euro for a group up to 12 people
+ 5 Euro for each additional person
Request the workshop for your company:
Please write an email to discuss further details and dates for your company or to request the workshop for the general public. If you prefer an on-site workshop, that is also possible.
pinelopi (at) englishyogaberlin (dot) com
Why this workshop and not just business classes?
I have given many business yoga classes that help employees reduce stress, stretch out stiff muscles and improve their breathing. Although these classes have been very valuable, I realized they were not enough. As soon as employees return to their desks the "hunched over habits" take over and the muscles stiffen up within two to three days, restricting their breathing, and decreasing their sense of well-being. Whats more, working conditions worsened as the pandemic forced many people to move to hybrid work and home offices. As a result, I developed this ergonomic home office workshop to help employees understand how to create healthy computer habits and to give many creative ideas of how to set up their home office.
About the teacher:
Beginning my yoga journey in 1999, I, Pinelopi, completed a 600 hour Hatha Yoga Teacher and Vedantic Philosophy Training course over a period of two years in Valencia, Spain. For over a decade, I have worked as a full-time yoga teacher in Spain and in 2010 I founded English Yoga Berlin.
I, then, deepened my knowledge through studying Yoga Anatomy with Leslie Kaminoff. Meanwhile, I also studied with David Moore and attended several of his "Injury-free yoga" workshops of how to apply the Alexander Technique postural alignment to yoga poses.
In January 2023, I completed a 1600 hour three year training with Jorg Asshof in the Alexander Technique.
My ergonomic consultations are based on my knowledge of anatomy, alignment through the Alexander Technique, and a deep understanding of the body and mind's needs through yoga.
My meditation philosophy is deeply inspired by Tara Brach and especially the RAIN meditation.