Accessibility: the quality of being at hand when needed.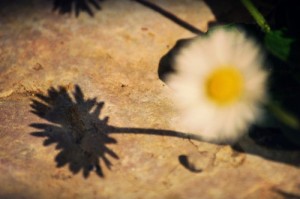 At English Yoga Berlin, we feel that accessibility is an important part of our collective. We want our teaching to be available to everyone who needs yoga: that is to say, everyone who needs more wellbeing, relaxation, self-care and community in their lives. We think accessibility is important because we feel that all people should have an equal right to self-care, health and wellbeing, and because we believe that liberation is a collective process that cannot happen in a vacuum.
"If you have come here to help me, you are wasting our time. But if you have come because your liberation is bound up with mine, then let us work together."  Lilla Watson, Australian Murri Activist and Artist
The Barriers
There are many common barriers to accessibility in yoga as it is practiced in the West. Some of the most obvious factors include scarce money, scarce time, vigorous or rigid asana practice, misunderstandings about what yoga is and other factors can keep people from using this practice to change their lives for the better. There are, however, also many other forms of exclusion at work that may not be so obvious- cultural biases, gender norming, racism, trauma, fat phobia, homophobia and the list, unfortunately, goes on. In short, there are a lot of things that keep people from doing yoga.
The Solution
We believe that the solution is a commitment to dialogue, change and accountability. This means that, in order to become more accessible, yoga businesses need to be actively asking the question: "Who is not here, and why?" We also need to remain open and willing to hear the answers and to try strategies to create more inclusive spaces. Why not Wheelchair yoga? Why not Trauma Sensitive yoga? Why not classes in Turkish or Spanish? Why not pay what you can classes? And once the dialogue is started and the change is initiated, the accountability can come from feedback. Accessibility is a process. It requires continual adjustment, because communities are always changing.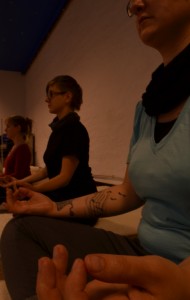 As a collective and member of the Berlin community, we are committed to accessibility. This is not limited to English speakers or to people of a certain economic standing. We are proud that our teachers are as international as our students, and that our student base reflects an impressive linguistic and cultural diversity. We are also happy to offer a small, intimate space for our classes because we feel that this helps to create safe space for everyone. We have worked hard to keep our prices as low as we can while still making a living wage for those committed teachers who bring so much heart and soul to our classes. But we are aware that some students are still experiencing financial difficulties. And so, we are happy to announce that, starting in June, we will offer a weekly donation-based Community Class rotationally taught by each of our instructors.
If you or someone you know needs yoga, but are currently unable to afford a full priced class, please pass this information on. We honestly think that yoga on an individual level can change our collective and community experience, ultimately changing the world. We look forward to seeing you on the mat!