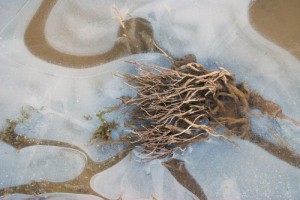 ………………………………………………….
"When there's snow on the ground, I like to pretend I'm walking on clouds."
-Takayuki Ikkaku, Arisa Hosaka and Toshihiro Kawabata (Animal Crossing: Wild World, 2005)
As the days grow colder and shorter, and the festive gift-giving season approaches, we present you (our community of dedicated and enthusiastic yogis) with a month full of offers & news. Below you will find a special deal to de-stress, a gift idea, free taster classes and information about our end of year break. We at English Yoga Berlin are looking forward to a month of relaxing yoga amidst the end of year chaos and shuffle. Hope you will join us!
Give the Gift of Yoga
At a loss for a festive gift? Do you know someone close to you who would like to try yoga?
Buy two or more gift certificates for 10€ each, one for 12€. Each card is individually printed and sent by post if you wish. Contact us here to place your order by email, or talk to one of our teachers at the studio.
Special Offer: Slow Down + Bring a Friend
To alleviate your end of year and holiday stress, we encourage you to slow down throughout the month of December by offering you a special deal. Bring a friend for free to one of our slow, meditative, relaxing and rejuvenating Classical or Restorative classes.
FREE Tasters for new Course
We're offering two free tasters for a new 10-week course, Classical Yoga for Swing Dancers, that begins in January. Not exclusively for dancers, but open to anyone who would like to develop their balance, body awareness and concentration. Drop in to one of these sessions to get more info and to sign up.
Wednesday Dec. 11 at 19:00h
Friday Dec. 13 at 19:00h
Holiday Closure
Our last class for this year will be on Sunday December 22. We will reopen again in the new year on Thursday January 2. Click here for our current schedule.