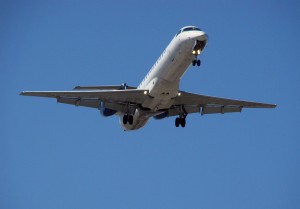 One of the most interesting parts of our Yoga Studio in Kreuzberg is meeting expats from all over the world. New students arrive to a class early, and we sometimes get the chance to talk with them about their experience of being new in Berlin. It's always humbling and interesting, hearing fresh perspectives and reliving our own migration journeys. Here is some stuff we have learned…
Stress Is Part of the Package…
Moving somewhere new is inherently stressful. It's also exciting, funny and thought-provoking. The stress you feel is your body and mind struggling to keep up with so much newness! Everyone feels it differently: some people will say that they feel angry, exhausted, sad, anxious or lonely, and others simply can't sleep, can't eat or can't stop moving. 
And So Are Setbacks and Curveballs…
Your life here is going to look different than what you expected. In fact, that would be true no matter where you were! But it will be clearer here. Adjusting will take some time, and in the meantime you will surprise yourself with the new challenges you seek out and the new risks that you take.
But You Can Deal With It…
Now is the time to pull out all of your self-care secret weapons! Make time to Skype with friends and family back home. Do your best to eat a nourishing, healthy diet and make sure you leave room for comfort food from back home. Seek out green, peaceful environments (we recommend the greenhouses at the Botanical Gardens) and the company of animals. Make your wellbeing a priority – whatever that means for you. Sauna, yoga, and sleep- whatever it takes. And, as always, don't forget to breathe.
And You're Not the Only One.
This is often the hardest part–feeling like you're doing it all alone. Well, you aren't! There are plenty of new folks here and they are also looking for friends. Socialize, meet lots of people and put effort into creating friendships and community that will support you. Take classes and join groups, and know that, once you have just one good friend, you will feel about a million times better.
For help with your transition, check out our Wellness resources in English.  As teachers of a very international yoga community–and as migrants ourselves–we are happy to support you in taking care of yourself and growing into your new life here.
See you on the mat!