20hr Berlin Trauma-informed Facilitator training from Legacy Motion
for all body workers, including yoga teachers and Alexander Technique teachers
When: September 8th to 10th, 2023
Friday September 8 from 5pm – 8pm
Saturday September 9 from 9:30am – 5pm
Sunday September 10 from 9:30am – 3pm

The Approach

This training is more than an education, it is a practical learning experience to
transform your offering and the spaces you occupy. This experience will offer you immediate tools, methods, and interventions to instantly cultivate a more trauma-informed approach in your current studio, classes, business, organization, and/or offerings. It is an integrative and holistic approach to discovering the connections between empowerment and resilience through personal exploration,
invitational language, safe space creation, supportive solutions, and facilitating choice-making.
Modules Covered:
Module 1

● Welcome Ceremony & Circle Agreements
● Defining Trauma
● Trauma & the Nervous System
● Self-Care and Ahimsa/Non-Violence
● Trauma-informed Practice
Module 2

● Physiology of Trauma
● Systematic Trauma and Social Justice
● Mind/Body Connection
● Dissociation & Disembodiment to Embodiment
● Creating and Holding Safe and Inclusive Spaces
Module 3

● Grounding Techniques
● Invitational Language
● The complications of hands-on assistance
● Community Building & Scope of Practice

Topics will Include:
Understanding Trauma, Empowerment, and Resilience -Embodying our Work
Our Nervous System and Trauma
Embodied Social Justice and Systemic Change
Creating a Safe and Inclusive Space
Islands of Safety and Interventions
Invitational Language
Touch and Facilitating Choice


Included
Experiential embodied and collaborative learning
Course manual and guided learning resources (**please let us know if you'd like a printed or digital version of the course manual**)
Lead facilitator support
Access to a global community of movement facilitators
20 Continuing Education Hours provided through Yoga Alliance – YACEP
Accessibility
Should you require any assistance to make this experience easier and more comfortable, please reach out to the team before the training at director@legacymotion.org so that we can do our best to accommodate your needs.

This is a transformational learning experience and some topics and exercises might be triggering for some participants. While the lead facilitators will be available for limited support, this training is not a
substitution for clinical and alternative health protocols. Please be sure that you are well-resourced and leave space for yourself in this learning process.

Equity in Investment – Choosing your tier
We are committed to offering trainings, mentorships and opportunities that are of the highest quality, affordable and accessible while striving to keep equity and mutual exchange at the soul of how we serve.
We recognize that we live in systems of inequity and we strive to find ways of finding balance within this. We feel that the deepest engagement and greatest benefit comes when there is a meaningful mutual exchange.
For these reasons, we offer tiered pricing. There is an invitation to reflect on your access to resources and privilege, the value of this work, what you can genuinely afford, and what you might pay for comparable training programs. By committing to what is truly within your means you make it possible for others to show up within theirs and we are all grateful for this.
TIER 1: €225 – For those who are financially well-resourced and who are able to contribute to our scholarship fund. Reflects the value of the course in Western economic markets.
TIER 2: €180 – For those on medium incomes and access to financial resources who also are able to contribute to our scholarship fund.
TIER 3: €135 – For those on lower incomes with caring responsibilities.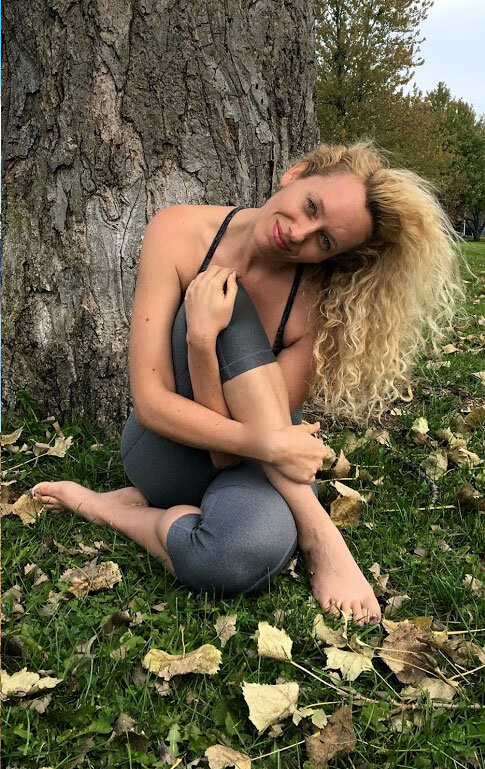 Kirsten Wilkinson
MA, TCTSY-F, E-RYT 500, RCYT, Qi Gong and iRest Certified, Thai Yoga Massage Certified, Ayurvedic Health Practitioner, Mind/Body Practitioner, Breathe to Heal Facilitator Somatic Experiencing Advanced Cohort Cohort
Kirsten Wilkinson is the Founder and Executive Director of Legacy Motion. She has over 20 years of experience working with moving bodies, trauma, and building trauma-informed curriculum.