Since I have started working with English Yoga Berlin, I have been in an enquiry about private yoga classes and what they have to offer, and how the teachers themselves experience them. Here is Juli's experience: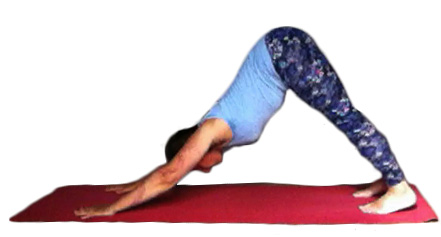 I have never had a private lesson myself, although I have given them. I have received private sessions with osteopaths, naturopaths, physiotherapists and psychotherapists, and while I do not want to draw parallels with these professions (I am not a therapist), I do find that when I give private lessons it feels something like that: it's private, it's personal, focusing specifically on whatever people share, be it about how they are feeling or what is going on with their body. Over regular sessions, trust develops a more directed and personalised approach.
As a teacher I help a client learn how to pay attention to their own body, breath and mind, and how those sensations are connected through thought patterns, emotions, and daily activities. I really like to look at ADLs (activities of daily living), and how to unwrap repetitive patterns. When I give a first-time private lesson, I will communicate through email to prepare what a client might need for the first session, and then develop a program for home yoga practice until the next time we see each other. The program usually includes 15-20 minutes of yoga three times a week and some ADLs.
Yes there is homework, because as my Svastha yoga teacher says; "once a week is nice, twice a week is maintenance, but three times a week is progress." What he means by progress can be any goal, whether it be to recover from an injury or to feel more lightheartedness.
The mentor/student relationship is essential to the Yoga experience – where you are learning from someone who knows more than you (an expert? but who is an expert in Yoga, we are all learning).  In the ancient tradition, a guru would decide if a student is ready and a student would decide whether this guru was the right fit for them – and I really believe that you can't learn yoga from just anybody, any teacher – it has to be someone you connect and resonate with. I imagine how the experience of a series of one to ones would magnify the opportunity of that connection and resonance. This is why it's important to find the right fit.
At English Yoga Berlin we offer small classes for more personalised practice and private yoga lessons. Juli's yoga classes in English are a slow Vinyasa Flow yoga / Svastha yoga mix. Contact us here to learn more and book a private session, or check our classes schedule to participate in a group class at our Kreuzberg yoga studio.