As we rework our schedule, we welcome Jennifer Lung to guide our last Community Yoga Class in Kreuzberg on the Friday 19:30 slot.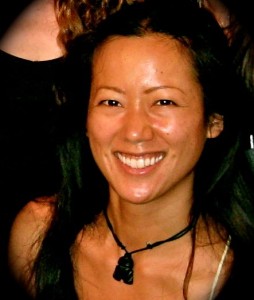 Jennifer is a 500-Hour ERYT (Experienced Registered Yoga Teacher).  She has been teaching from Northern California to Berlin, since 2008 in a style that ranges from dynamic vinyasa flow to statically held postures and restorative. Her accessible classes are popular with all levels as she provides modifications and options throughout the session.
Jennifer is passionate about guiding students to discovering their own journey and tapping into their highest true potential. She is a lifetime student of yoga and also serves as a karma yogini at various yoga centers and ashrams. She also holds a certificate in Thai yoga therapy from Ritam Healing Arts and is a professional vegan chef with a self-published cookbook, The Bhakti Kitchen – A Yogic Way to Vegan Cooking.
When:  Friday 29th May, 19:30
Where:  English Yoga Berlin
We remind you that, although we are stopping this specific donation based yoga class, there are more donation based yoga classes that we offer at English Yoga Berlin.