" Out beyond ideas of wrongdoing and rightdoing,
there is a field. I'll meet you there.
When the soul lies down in that grass,
the world is too full to talk about. "
                                                                      ― Rumi
Greetings Yogis!
We've got quite a few things on offer this winter at English Yoga Berlin: We will be offering a yoga workshop on the mind, a yoga retreat on "The Power of Intention"  in Brandenburg, special themed yoga classes, and we will be hosting Inga Thorsdottir to give a mantra singing workshop at our studio.  For more details read below and catch the Early Bird discounts if you are interested in participating!
A workshop on "Beyond the Thinking Mind"
This February, Pinelopi will give a 3 hour workshop on the mind seen from a yogic and Buddhist point of view. The workshop will include a talk, a guided meditation practice and a yoga session. For more info click here.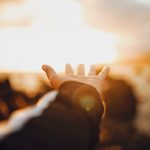 Yoga Retreat on "The Power of Intention"
Pinelopi will be giving a 3 day yoga retreat in Brandenburg at the end of April. The retreat will include 5 yoga sessions, meditation instruction, nature walks, gratitude practices, and much more. Find out more here and get the Early Bird Discount if you register before February 14th.

Through the Voice and into the Heart
We are hosting Inga Thorsdottir to guide a mantra workshop at English Yoga Berlin in March. Inga is a professional musician, a yoga teacher and is training in the Alexander Technique. She will guide us into an interactive mantra singing session with her harmonium. Find out more here and check out how to get the Early Bird Discount!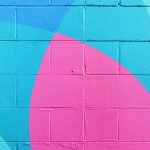 Special Themed Yoga Class
Every first Thursday of the month, our 8pm advanced class turns into a special themed yoga class where we explore in depth a specific yogic related theme. You do not have to be an advanced student to attend these classes. Our next special themes include the heart Chakra (March) and a special guest teacher, Nina Rotner, who will give Alexander Technique impulses to the students while in yoga poses (April).