"It is the life of the crystal, the architect of the flake, the fire of the frost,
the soul of the sunbeam. This crisp winter air is full of it."
                                                                      ― John Burroughs
Greeting Yogis!!
The winter is definitely here, and hibernation mode is settling in. As the end of the year is upon us, may we share in a rest-time after all the year's hard work. Wishing you warmth, comfort, and companionship.
After the turn of the year, we have for you a whole new set of workshops, a retreat, and careful consideration for inclusivity and sustainability in all our endeavours.
Workshop on Yamas and Niyamas
At English Yoga Berlin, we understand the value of going beyond the physical. In this 2.5 hour workshop, we will explore the eight fold paths of classical yoga, giving special importance to the ethics and moral observances, as well as the practice of detachment. Follow this link to learn more.
Please note: workshop will be held at Yoga Hub Berlin.
A Yoga Retreat on Softening The Heart
This March Pinelopi will be giving a retreat on heartfulness and yoga at the Rosenwaldhof in Brandenburg.
This beautiful retreat centre is surrounded by nature, near the river Havel and several lakes. The retreat will include 4 yoga classes, guided meditation, breathing techniques, mindfulness walks, bio food and a bonfire.
Click here for more information.
Yoga and Alexander Technique – 3 Day Intensive Workshop
David Moore and Rossella Buono are coming back in 2019 with a three day workshop on Yoga and the Alexander Technique – another chance for you to make it at this very popular course. We will have the opportunity to explore the basics of posture, movement and breathing. Learn more and book 
here


New payment policies and sliding-scale guide for community classes
Beginning January 1st, 2019, we're asking for all payments for all of our yoga classes at English Yoga Berlin to be paid upfront before the class.
We've also created a *new* 
sliding-scale payment guide 
for those participating in the community classes and we have a new sliding scale payment guide for our community classes.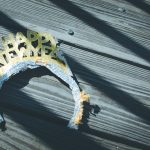 Peaceful Holidays-Happy New Year
Our Kreuzberg yoga studio is going on a winter holiday break to meditate on our Glühwein 🙂
We will be closed from December 22nd to January 4th. See you all in 2019! (check the schedule here)

One More Thing:
Remember that you can pay forward for a friend to try out one of our classes, or even for a 5er card, with our gift cards.  It makes for a great gift if you think they could benefit from the calmness and grounding offered in our teachings.
Click here for more info.